1

min­ut­ters læsning
Dear exchange stu­dent, how would you like to write this assign­ment, when your class mates write 'Dan­ish/his­to­ry-assign­ment' ?: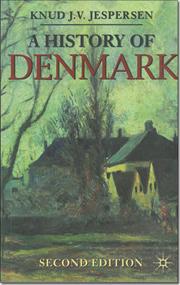 "Write a small account (5 pages) of Dan­ish his­to­ry from year 1000 to 2000 for future exchange stu­dents in Eng­lish. Which events are the most impor­tant to under­stand Danes ? You can write about the vikings, the found­ing of the con­sti­tu­tion­al monar­chy in 1848/49, the Dan­ish pol­i­cy dur­ing WW2, and the cre­ation of the wel­fare state . Some­thing like "Dan­ish his­to­ry for dummies" ..
I would like to stress, that I don't think of exchange stu­dents as dum­mies — I have just stolen the con­cept and name from this book series..
Resources:
Jes­persen, Knud: "A his­to­ry of Den­mark", 2nd ed. 2011. (can be bor­rowed from school — inter­na­tion­al office)
(Dear his­to­ry teacher: Do you know of any ressources on Dan­ish his­to­ry in Eng­lish, please let me know in the comments 🙂 )