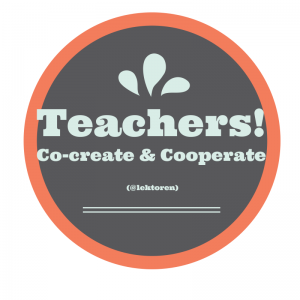 I like to prepare a new history course for my students,  but it can be very time consuming.
If there is a textbook on the subject, you can start from there and add some online material, but unless you have time for hours of surfing, you might not stumble upon the BEST online material for your students.
If you would like to teach "present history", like the current crisis in Ukraine, you have to build your own collection of resources.
I follow blogs via Twitter, and it is great, but teachers tend to work one-by-one and then share their stuff for others to tweak to their own use. There's nothing wrong with that, but would it be possible to actually "pitch" an online workspace with a few peers and co-create a course on Ukraine-Russia? You would probably tweak this course to you own needs anyway, but the point is, in my experience, you get better ideas, when you work with others.
So where can you hang out, what are the best, open online workspaces for teachers to curate, share and co-create  materials inside/outside your faculty?
How do you "ping" the right people to your workspace?
Here's the tools I can think of:
1) Google Docs / Google+
Very simple : Paste links and thoughts into a shared document, for instance on the Ukraine-Russia conflict (in Danish) . No sign-in required. Google+ requires a google account.
Any cons?
Have you ever prepared a course with peers outside your faculty? If so, how?
2) List.ly list
Listly is a tool for curating lists. Could this tool be used for curating academic resources?  Here's a very short example.
Pros: Teachers can vote items up and down.
This looks better than a google doc, but you have to sign up on list.ly. (Maybe it shouldn't matter how a workspace looks – but it does.)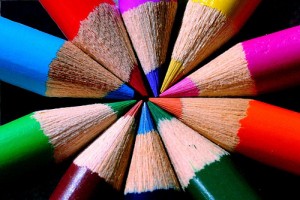 3) Buddypress group
Buddypress is a social plugin for WordPress. Members of your site can create  new groups with filesharing and a forum. Example here.
4) Facebook groups
Facebook has become the most well-known and used platform for teachers – at least in my country. I participate in a few groups, and  it is very ad hoc  'Q and A'  : You post a question and get more or less response in a comment thread, and then on to the next question. People share files, but they don't cowrite new stuff.
Pros: User base. Lots of teachers have a facebook account.
Cons: You might get distracted by commercials and, well friends…
5) Linked In historyteacher's group
Recently I discovered that Linked In also have groups, could this be it? I joined a historyteachers group of +9000 members – but again: You can start a "discussion" , very similar to a facebook thread.
Have you ever prepared a course with peers outside your faculty? If so, how?
Which online platforms have I missed?
Please share your thoughts 🙂