3

min­ut­ters læsning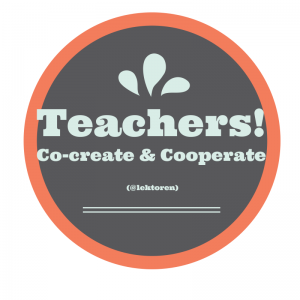 I like to pre­pare a new his­to­ry course for my stu­dents, but it can be very time consuming.
If there is a text­book on the sub­ject, you can start from there and add some online mate­r­i­al, but unless you have time for hours of surf­ing, you might not stum­ble upon the BEST online mate­r­i­al for your students.
If you would like to teach "present his­to­ry", like the cur­rent cri­sis in Ukraine, you have to build your own col­lec­tion of resources.
I fol­low blogs via Twit­ter, and it is great, but teach­ers tend to work one-by-one and then share their stuff for oth­ers to tweak to their own use. There's noth­ing wrong with that, but would it be pos­si­ble to actu­al­ly "pitch" an online work­space with a few peers and co-cre­ate a course on Ukraine-Rus­sia? You would prob­a­bly tweak this course to you own needs any­way, but the point is, in my expe­ri­ence, you get bet­ter ideas, when you work with others.
So where can you hang out, what are the best, open online work­spaces for teach­ers to curate, share and co-cre­ate mate­ri­als inside/outside your faculty?
How do you "ping" the right peo­ple to your workspace?
Here's the tools I can think of:
1) Google Docs / Google+
Very sim­ple : Paste links and thoughts into a shared doc­u­ment, for instance on the Ukraine-Rus­sia con­flict (in Dan­ish) . No sign-in required. Google+ requires a google account.
Any cons?
Have you ever pre­pared a course with peers out­side your fac­ul­ty? If so, how?
2) List.ly list
Listly is a tool for curat­ing lists. Could this tool be used for curat­ing aca­d­e­m­ic resources? Here's a very short example.
Pros: Teach­ers can vote items up and down.
This looks bet­ter than a google doc, but you have to sign up on list.ly. (Maybe it should­n't mat­ter how a work­space looks — but it does.)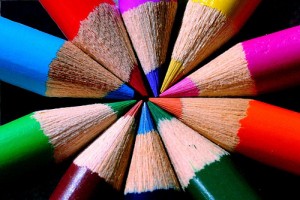 3) Bud­dy­press group
Bud­dy­press is a social plu­g­in for Word­Press. Mem­bers of your site can cre­ate new groups with file­shar­ing and a forum. Exam­ple here.
4) Face­book groups
Face­book has become the most well-known and used plat­form for teach­ers — at least in my coun­try. I par­tic­i­pate in a few groups, and it is very ad hoc 'Q and A' : You post a ques­tion and get more or less response in a com­ment thread, and then on to the next ques­tion. Peo­ple share files, but they don't cowrite new stuff.
Pros: User base. Lots of teach­ers have a face­book account.
Cons: You might get dis­tract­ed by com­mer­cials and, well friends…
5) Linked In his­to­ry­teacher's group
Recent­ly I dis­cov­ered that Linked In also have groups, could this be it? I joined a his­to­ry­teach­ers group of +9000 mem­bers — but again: You can start a "dis­cus­sion" , very sim­i­lar to a face­book thread.
Have you ever pre­pared a course with peers out­side your fac­ul­ty? If so, how?
Which online plat­forms have I missed?
Please share your thoughts 🙂